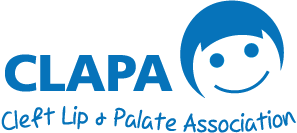 The City Cambodia Project – Week 9 & 10
The City Cambodia Project – Week 9 & 10
Week beginning 31st October 2016
Suasday (informal hello) from Cambodia!
Children Surgical Centre
Sadly, we were not in CSC in week 9 as Samnang did not have enough patients scheduled for us to see.
Week 10 on the other hand was very eventful! This week we were lucky enough to observe some cleft surgeries carried out by the CSC team. Tamsin observed a palatoplasty and Natalie observed a bilateral cleft lip repair. Having studied anatomy as part of our Speech and Language Therapy course it was so interesting to see firsthand how the surgeons reconstruct a child's musculature in order to repair a cleft. It was also fascinating to see the comparison between the surgical care in the UK and Cambodia. The Cambodian surgical team were meticulous with their infection control protocol, however, we were quite amazed to see 4 different surgeries happening in the same theatre at the same time.
We also worked closely with Samnang and one of his regular patients. After carrying out therapy last week we found that the child was unable to distinguish between certain sounds. This raised alarm bells of a possible hearing impairment. As a result, Samnang carried out some hearing assessments. Results indicated the child had some hearing loss and after a quick trip to the ENT department it was confirmed that the child had a perforated ear drum; likely to be a result of recurrent ear infections which can be common among children with cleft palate. As a result, the child is likely to have surgery to help repair the perforation.
National Pediatric Hospital
Over the past two weeks we have worked with Dr. Allin and a number of different patients. For example, we saw a 9-day old baby with a bilateral cleft lip and palate who was unable to be scheduled for surgery as their body weight was so low. After examination we found that the baby was having difficulties feeding as a result of his cleft. We then liaised closely with the family and gave feeding advice with the aim to help increase the baby's body weight.
We also saw a 6-year-old boy with a cleft lip who was only just receiving surgery. In Cambodia, as is the case in the UK, a cleft lip is typically repaired around 3 months of age. However, for this child we came to learn that his family didn't want him to have surgery nor did they have time to bring him to hospital. Such examples are evidence that although the services available to children with cleft lip and palate here in Cambodia are developing, there are still difficulties in educating families about importance and availability of such services.
Khmer Soviet Friendship Hospital
In weeks 9 and 10 at KSFH we delivered training on the development of speech and feeding.
One-2-One
Our training in week 9 focused on language development and week 10 focused on social communication and Autism. Although most of our work is centered around cleft lip and palate we chose to deliver some training on social communication and autism as this is a common reason for referral to clinics within Phnom Penh and often an area of misunderstanding.