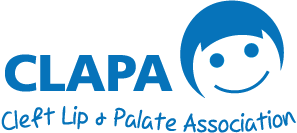 Research Opportunity: Shape the future of cleft research (CLOSED)
What should cleft researchers focus on in the next ten years?
If you have a personal connection to cleft, you're invited to take part in a survey about what matters to you.
Who is conducting this survey?
CHNRI Cleft are an international interdisciplinary collaborative group, working to identify global research priorities for cleft lip and palate for the next 10 years.
What is the survey about?
This group are trying to learn what people born with a cleft (and their parents and carers) think are the most important 'unanswered questions' about cleft lip and palate. This will help to inform global research priorities over the next ten years. Your answers will help organisations that fund research to know which projects are most important to people affected by cleft.
They urgently want people born with a cleft and their parents/carers to take part in this survey. So far, this survey has had 300 responses but none of these were from patients or their families. It's vital that this survey represents a wide range of views from the cleft community. Please add yours today.
NOTE: This survey is now closed.