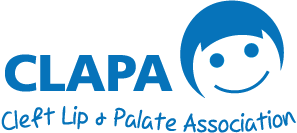 Changes to CLAPA's Feeding Service
Almost since the charity began in 1979, CLAPA has been running a subsidised feeding service for parents of children with a cleft. As well as our free Welcome Packs, we provide specialist bottles and teats at the lowest possible prices (including free delivery) to try to keep the pressure off families. We're proud of the difference this service has made over the years.
However, postage costs have doubled in the past decade, and although we haven't raised the prices of our goods since 2012, the cost of buying, storing and packing them has skyrocketed. Last year CLAPA spent £20,000 on postage alone, and every time we sold and delivered a single pack of teats at £2.50 each, we lost around £5.
This is why we're raising the prices of each of our items by around 50p, and why we will start charging a packing and postage fee of £3 for all orders under £15.
This change will be made throughout the day on Monday 14th November and will be fully live by Tuesday 15th.
The service as a whole will still be subsidised by CLAPA, but we're hopeful that this change will help us cut down on costs and put this money towards other projects to support people affected by cleft.
We will be adding new things to the shop over the next few weeks as well, starting today with Dr Brown's products. As always, please talk to your Cleft Nurse Specialist before trying any new bottles or teats.
If you have any questions or concerns about these changes, please email [email protected].