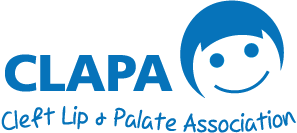 Calling All Experienced Specialist Cleft Nurses
Ever wondered what it might be like to work abroad, even for a brief period?  Want to have an amazing experience for your CPD diary and be able to claim direct support for a developing country for the organization your work for?  Here's your chance…
A small project is being funded in Dushanbe, Tajikistan, by the British Embassy.  It's aim is to teach a range of local healthcare professionals (and therefore parents) appropriate feeding techniques for babies with unrepaired cleft lip and palates.
Tajikistan is part of Central Asia and is the base of choice for a variety of international organisations, NGOs and charities working in Afghanistan because of it's stability.  A developing country, it has amazing scenery and a warm, friendly people.
Currently, there is no systematic pathway of care for children with cleft lip and palate in place in Tajikistan.  The project is looking for an experienced nurse specializing in cleft lip and palate to give practical feeding advice and training to 50 health care professionals in 3 regions of Tajikistan, over a period of 2 weeks.
The successful applicant would be accompanied throughout by a UK trained Speech & Language Therapist who is currently based in Tajikistan, a Russian/EU trained Tajik doctor and a translator.  The UK SLT and Tajik doctor would then follow up with course participants to maximize impact and consistent use of appropriate feeding methods for a period of a year.
A Daily Subsistence Allowance (DSA) is available for accommodation and food.  A return flight from the UK would also be covered.
The project is time limited, therefore we are seeking to appoint an appropriately experienced and qualified person and confirm a date for delivery of training as soon as possible.
If you are interested, please contact Helen Buxton (UK SLT) at [email protected] for a copy of the Terms of Reference and/or to arrange a time / date to talk the role through via Skype in the first instance.
Applicants should provide full CV plus cover letter by e-mail.
The project is time limited, so interviews will be held via Skype week commencing 17th October.  Please put 'CLP nurse' in the subject line of any e-mail correspondence.
(N.B. CLAPA is not running or affiliated with the project, but has agreed to promote the opportunity to our community!)