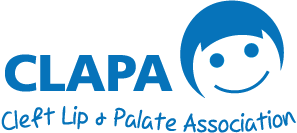 Amanda has been a CLAPA volunteer for almost six years. She first discovered CLAPA shortly before her daughter, Skye was born. She had regular scans during her pregnancy, at one of which a diagnosis was dropped into conversation.
"I thought, 'Wait, what's that about 'Cleft Lip and Palate'?" Amanda recalls. "They had been told in advance, but I hadn't known."
This took place when Amanda was 23 weeks pregnant.
"They wanted me to go for an amino test," Amanda explains. "But at 23 weeks I just thought 'whatever will be, will be'."
After her diagnosis, she started researching cleft lip and palate herself online and found CLAPA's website.
With the added surprise of her first baby being born with a cleft, Amanda found that the experience was quite isolating. It was this that inspired her to become more involved with CLAPA, forming and running her own group for other Scottish families affected by cleft.
"The group has been so well-attended," Amanda explains. "People travel from all over Scotland. We've had people attend from Inverness to Dundee!"
The group has now been running for long enough to see some of the teenagers who benefitted from the group as children coming back as volunteers.
"They're very caring, and they love getting involved to help the little ones."
Amanda acknowledges that there are challenges to keeping a group like this going, but is certain of the benefits.
"Keep your head up and carry on smiling…Forget what people say about you, it doesn't matter. Be unique!"
"There are limits. We try our best but it is so expensive to run events. We work hard to find venues that are reasonable and do as much as we can for as low a cost as we can, like picnics. We have to make sure that we're somewhere where kids can play and are safe and that parents have that social element too, where they can chat and enjoy the occasion."
The next event the group has planned is a family nature walk, where the attendees will learn about the woods they're exploring and have fun toasting marshmallows together.
You can book your place at CLAPA Aberdeen's woodland walk here
Amanda's daughter, Skye also enjoys the events very much and attends other CLAPA events for young people in Scotland too.
Skye is 10 years old and CLAPA events have been a part of her life since she was born.
She's been involved in all sorts of fun occasions, from much-awaited Christmas Parties to event run by volunteers like her mum.
She's made friends at these groups from all over Scotland who are also affected by cleft lip and palate. She doesn't get to see them as often as she'd like and it's clear she relishes their company when she does.
"They're kind of like big brother and sisters."
The meet ups at CLAPA groups have led to pen pals and occasional sleepovers, though as Skye moves up in school years it gets harder to find time to stay in touch.
"There were some not so nice comments at school," Amanda explains. "Skye has done a few talks at there now about being born with a cleft, about the CLAPA group."
Skye's speech about the CLAPA Group was read out to the attendees at a CLAPA event too.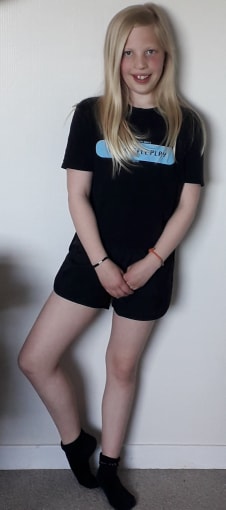 "She was going to read it out herself but she got a bit shy," her mum explains.
Skye's favourite CLAPA event is the Dalguise Residential Weekend. The trip takes around 17 – 20 young people born with a cleft to socialise and try exciting adventure activities while they make new friends.
"We did raft building and climbed down a big wall," she remembers excitedly. "Last time we could choose if we still wanted to go because the weather was bad, but it was so good. We did bow and arrows too!"
Her advice to other young people born with a cleft has been developed over years of spending time with peers and her very loving family.
"Keep your head up and carry on smiling," she says. "Forget what people say about you, it doesn't matter. Be unique!"
Amanda says Skye often mentions taking over the CLAPA group when she is 16, to help other young people and their families embrace being unique too.
Thanks so much to Amanda and Skye for sharing their story.