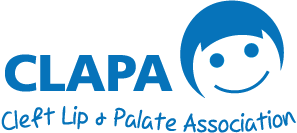 CLOSED: Adult Services Coordinator
CLAPA is looking for an Adult Services Coordinator to join our team as part of our Adult Services Project.
This role will be a key part of our busy office-based team in London, and will be responsible for developing and delivering a programme of support services for adults born with a cleft lip and/or palate, working across the United Kingdom.
Using the evidence base developed by our Adult Services Researcher you will continue to deliver some of our successful and on-going programmes such as our Cleft Talk podcast and our annual Adults' Conference. You will also work with the team to find new and innovative ways to engage with those adults who are hardest to reach.
You will be joining a small, friendly team who are deeply committed to supporting families and adults affected by cleft. Your role will be at the forefront of our work with adults ensuring that an underserved, sometimes vulnerable community receive the critical support that they need.
Role Description:
CLAPA's Adults Support Programme enables adults born with a cleft to overcome cleft-related challenges and lead more fulfilling lives.
The successful candidate will be an excellent communicator able to juggle many competing priorities with a positive attitude and a genuine passion for supporting the people CLAPA works with. They will have a strong understanding of how to use data/research to inform future strategy, and will enjoy the challenge of using CLAPA's limited resources to improve services for adults.
Key Tasks
To work with the Adults Services Researcher to understand the unique experiences and needs of adults born with a cleft by exploring recent research into the area, and how this has shaped the project strategy.
To be the main point of contact for the Adult Representative Committee (ARC), to attend their quarterly meetings and to be in regular contact with the members between meetings.
To work with the Adults Services Researcher and colleagues in the regions to coordinate and deliver the year three programme of services for adults affected by cleft.
To work with colleagues to ensure information about returning to cleft services as an adult reaches all UK Cleft Teams.
To provide support to CLAPA's network of Peer Supporters in partnership with the regional team.
To provide support for people affected by cleft via social media and email.
To work with colleagues to organise the 2020 Adults conference in October/November.
To work with the Communications Team and Adult Services Team to develop a campaign to increase the reach of the project, with particular attention to minority groups such as older adults, and those born with an isolated cleft palate.
To work with the Adults Services Researcher to produce an Evaluation Report on the programme by the end of project with recommendations for the future.
To work with the Fundraising team to secure funding to continue the work at the end of the project
How to Apply
PLEASE NOTE: Although the CLAPA office is closed, we are still recruiting for this post, and will arrange to remotely interview shortlisted candidates.
Please read the recruitment pack in full, then complete and return the application form.
Return the completed Application Form by email to '[email protected]' with 'Adult Services Coordinator Application' in the subject.
You may also return your form by post to 'Toni Kitchingman, Cleft Lip and Palate Association, 244-254 Cambridge Heath Road, London, E2 9DA'.
You may request an application form in another format by emailing [email protected] with 'Adult Services Coordinator Recruitment Pack Request' in the subject.
Please save your completed application form with your name in the filename.
All applications are subject to our shortlisting process; so if you're shortlisted we will contact you and invite you to attend an interview. We'll also tell you if there will be any skills tasks to complete as part of the recruitment process.
Any offer of employment will be subject to satisfactory references, and for safeguarding purposes all applicants are required to complete an application form. No recruitment agencies please. 
Applications close: 30th March, 10am
Interviews: 2nd & 3rd April
Start date: ASAP
Contact: Toni Kitchingman at [email protected] or call the CLAPA office on 020 7833 4883 if you have any questions about the role or the application process.