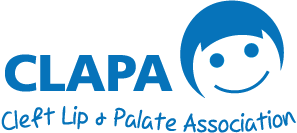 3D Photography for Cleft: Participants Wanted
We need your help to design a patient information leaflet
About this Opportunity
3D photography is becoming more widely used in UK cleft services as it helps clinicians to plan treatment, and gives researchers a lot more information to work with. However, most people know very little about it, and at the moment there's no information leaflet to explain this to cleft patients and their families.
3D photography is used at all stages of treatment, so any information about it needs to be easily understood by a lot of different people. That's why healthcare professionals and researchers from London, Cambridge and Manchester are hoping to talk to cleft patients and their families so they can make sure what they produce is appropriate and helpful.
This would involve you attending a meeting in August or early September to give your feedback and ideas to the healthcare professionals. Travel expenses would be reimbursed.
When and Where
The healthcare professionals are keen to find a date that suits patients and their families, so if any of the following dates would work for you, please get in touch. The meeting will be held in central London at St Thomas' Hospital, Westminster but if you are based in or around Manchester and would be willing to contribute, the healthcare professionals would be very pleased to hear from you.
Monday 20th August 2pm-4pm
Tuesday 21st August 11am-1pm
Wednesday 22nd August 11am – 1pm
Thursday 23rd August 11am – 1pm
Get in Touch
To find out more, please contact Gauri Vithlani.
EMAIL: [email protected]
TEL: 07817 893886
More Information