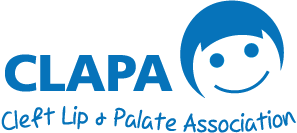 Birthday Party in the Park
Birthday Party in the Park took place in a sunny Sutton Park on Sunday 20th September. The event was organised by the Cleft team at Birmingham Children's Hospital with support from CLAPA. Over 200 people attended the event and enjoyed picnics, live bands, children's entertainment, bouncy castles and much more! It was great to see so many families enjoying a day out in the park, alongside consultants, speech and language therapists and other members of the cleft team and CLAPA volunteers.
Michelle thought this of the event "I came with my two sons (4 months and nearly 4 years) and my friend with her children. The whole afternoon was lovely, I personally enjoyed meeting other people and talking about our experiences, it was the first time I'd spoken to others with children with clefts. My son loved the bouncy slides and magic show. Looking forward to the next event!
"Thank you to everyone for all their hard work to make it a wonderful afternoon."
Nadine told us: "All 3 of us had a great afternoon. It was so nice to get together with so many other families who are all effected by clefts in one way or another. It was nice to finally be able to meet people in person who we've chatted to via Facebook for so long. It was great to see so many of the Cleft Team and say hello. Please say a huge thank you to everyone who helped organise the event and spare time on their days off to be with us all. It really was appreciated."
Amanda said: "Would just like to say what a lovely day it was to celebrate 15 years."
"It was our first event we have been to that's cleft related. It was lovely to see so many children and see the team in a more relaxed atmosphere as for the first time there were no nerves or worries unlike when we have our routine appointments. We find we don't go to many things due to locations but couldn't miss this one. I personally then met 2 ladies who I originally met through social media and support groups on Facebook so that was amazing to finally meet in person."
"It was lovely to be part of the celebrations and learn more about the history from Mr Richards' speech as again it's something you never get time to find out more at appointments."
"A massive thank you to all the team too for all your hard work in looking after our children on their journeys, and not only that but also the support that is given to us as worrying parents. Thank you and happy Birthday again."