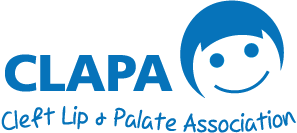 After their biggest year ever its time to do it all over again!
The Kiltwalk is looking forward to once again striding, strolling and wandering all over Glasgow, Aberdeen, Dundee and Edinburgh.
Why don't you really challenge yourself and take part in all 4 Kiltwalks? Take a look below!
Dates for each Kiltwalk:
Glasgow: 26th April- POSTPONED Date TBC
Aberdeen: 7th June- POSTPONED-Date TBC
Dundee: 16th August
Edinburgh: 13th September
Entry Fee at a discounted price:
Mighty Stride (26 miles): £15
Big Stroll (13 miles): £15
Wee Wander adult (6 miles): £6
Wee Wander child (6 miles): Free
If you would like to be apart of this exciting walk then you must agree to:
Raise a minimum amount of £200
If you would like more information on this event then please visit:
Why join us? You will be fully supported and provided with:
Fundraising support, materials, ideas and tips
Dedicated contact at CLAPA, who will give you one to one support all the way
Your very own CLAPA t-shirt to wear on the day
A limited edition wristband
Sponsorship forms
Any Questions?
If you have questions about this event then please do contact us by emailing [email protected] or phone 020 7833 4883