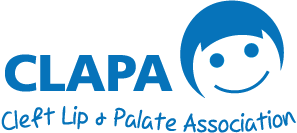 South London and Surrey (SLAS) Volunteers
Please note: This group is currently looking for more volunteers to help them run activities. To find out more or to get involved, please contact Cherry LeRoy at [email protected]
CLAPA South London and Surrey Group mainly works with families and adults whose care falls under the South Thames Cleft service. This means as well as the South London and Surrey region, we also have members from Kent, Berkshire and Hampshire.
We run two major events a year, a summer family fun day and a Christmas party. We also aim to run one or two smaller events each year, from activity days for older children with cleft to quiz nights.
The group gets involved with fundraising, both on a local level and through events run by CLAPA National, such as the annual sponsored walk in Hyde Park. We are also able to support group members in their fundraising efforts through our events and notices on our Facebook page and in our biannual branch newsletter.
If you would like further information on group events, would like to make any suggestions or just want to say hi and reach out to the South London and Surrey Cleft community. We'd love to hear from you.
South London and Surrey Branch (SLASB) Facebook Page
Read South London and Surrey's Spring 2016 Newsletter
Read South London and Surrey's Summer 2015 Newsletter
South Thames area, including South London, Surrey, and Kent