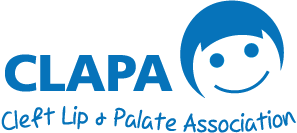 Welcome to CLAPA Kent. We're a group of volunteers working closely with families and adults within the Kent area affected by cleft.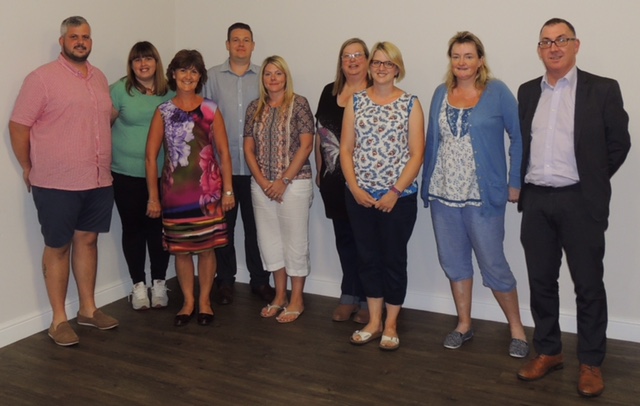 Our current committee members are as follows:
Jackie – Chairperson
Jackie is currently chair for the newly formed CLAPA Kent. Her son was born with a unilateral cleft lip and palate and she is very passionate about forming a CLAPA community in Kent. She has seen the massive benefits her son and family have gained from being part of CLAPA and feels it will be great to have and be part of something more local.
Tina – Treasurer
Tina lives in Coxheath, Maidstone with her husband and two boys.
She wanted to get involved with CLAPA as her youngest son was diagnosed with a Cleft Lip and Palate at her 20-week scan in 2013. At the beginning, she had many questions but CLAPA provided her with much support during her pregnancy and still continues to do so.
She feels that being part of a local CLAPA group means that she will be able to meet local families to offer support and talk about their journeys as well as raise awareness about Cleft Lip and Palate.  It will also be great for her son to meet other children who have been through similar experiences.
She is excited to be part of this newly formed branch and look forward meeting you at future events.
Kevin – Secretary
Kevin is a cleft affected adult. He was born with a cleft palate along with pierre robin syndrome. He got involved in CLAPA as a volunteer and is currently the Kent group Secretary. He got involved as he wanted to give something back and because he is passionate about ensuring that children and families get the best medical and non-medical care possible. Growing up there was not the non-medical support or community that exists now and Kevin wants to ensure that those affected today get all the support they want along with being part of a community too. Outside of CLAPA, Kevin is a senior manager in a housing association and a keen traveller.
Natalie- Social Media and Events co-ordinator
Natalie is our social media and events co coordinator. Natalie is mum to Olivia who was born with a unilateral left sided cleft lip and palate. Natalie wanted to become involved in the branch to give something back to CLAPA and ensure that there is somewhere other families can go if they need support or opportunities to meet other families who have been affected by cleft. She previously arranged the Maidstone sponsored walk and is looking forward to arranging more events with the branch.
Theresa – Social media and events co-ordinator
Theresa is a Grandparent to a cleft affected Granddaughter born with a left side unilateral cleft lip, palete and gum notch.
She has joined the CLAPA Kent to help repay what CLAPA have done for her daughter and her partner since they got a diagnosis at the 20 week scan. She is also social media and events co coordinator with Natalie.
Matt – Committee Member
Matt has a cleft affected niece and is a keen fundraiser for CLAPA. He has taken part in a number of events in support of CLAPA, including helping to organise the Maidstone sponsored walk.
Jane -Committee Member
Jane is a committee member who has a daughter who was born with a cleft lip. She is passionate about giving support to other families in Kent affected by clefts. It also enables her own daughter to continue her cleft journey with support and friendship along the way.
Andy – Committee Member
Andy is a Grandparent to a cleft affected Granddaughter born with a left side unilateral cleft lip, palete and gum notch. He is keen to support CLAPA and enjoys taking part in raising awareness and fundraising. He was recently a marshal at the Maidstone sponsored walk for CLAPA.
Jon – Committee member
Jon is a committee member who has a son who is cleft affected. His family have benefited from a lot of support from CLAPA the last eight years and he has found meeting other dads at events very helpful. He looks forward to being involved and giving something back.
Wendy -Cleft nurse
Wendy is one of the clinical nurse specialists for the Kent area for South Thames Cleft Service. She is delighted to give some support to setting up the Kent Branch and hope this will be a great support for all the families in Kent
We also have a number of volunteers who help out with organising and set up of events.
If you would like any more information, or would like to offer some help or join the committee. Please email us a [email protected] or call Jackie on 07958 458 638.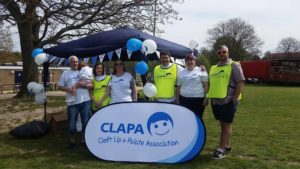 Sponsored Walk at Mote Park, Maidstone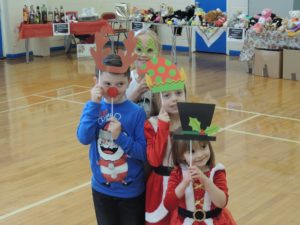 Kent Branch Christmas Party 2016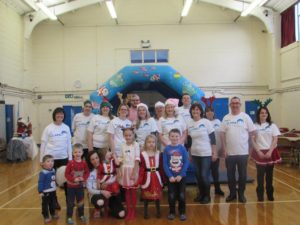 Kent Branch Christmas Party 2016