Glasgow Events Group
The Glasgow Events Group is made up of volunteers organising events to support families in the local area.
Glasgow Happy Faces Group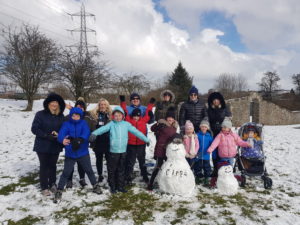 Welcome to the Glasgow Happy Faces Group run by Happy Faces Coordinator Louise!
We invite you along to join us at our regular meetings, at least twice a year and have a chat with other parents while the children play and make new friends.
If you would like more information please contact Louise at [email protected] or Scotland Support Officer Melanie at [email protected]
Areas covered: Meet in Glasgow, however everyone is welcome!
Branch coordinator: Louise
Glasgow and Greater Glasgow