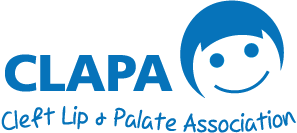 All charity places have been filled, apologies for this but please visit the organisers website here to enter the ballot. The ballot will close on 9th February at 9pm
Date: Sunday 13th September 2020
Where: Newcastle, United Kingdom
Entry Fee: £35
You agree to raise a minimum of £350
The Great North Run is the largest marathon in the UK that will lead you to run 13.1 miles from the center of Newcastle Upon Tyne to the coast of South Shields. The exciting marathon lets you become apart of #teamclapa where you will join 57,000 other runners including Mo Farah who has won the race for the last three years
For more information about this race, you can visit the organisers website:
If you already have your own place in the race and would like to support our charity, we would love to hear from you. You will not be required to raise a minimum sponsorship, just raise as much as you can!. Please contact us by emailing [email protected]
Why join us? You will be fully supported and provided with:
Fundraising support, materials, ideas and tips
Dedicated contact at CLAPA, who will give you one to one support all the way
An online network of fellow runners to provide support and advice
A top-quality breathable running vest
A limited edition wristband
Sponsorship forms
Check out our Half Marathon training pack that we have designed for you to help you prepare for your upcoming half marathon and for you to get some tips and tricks to help you run safely and at your best:
' Nearly 2 hours passed and I could see the finish line, as I started, elated. The only difference being that I had aching legs (the last 2 miles took their toll) and I was 13.1 miles away. Mission accomplished, my first marathon was completed!'
Ian Cross- The Great North run runner
Any Questions?
If you have any questions about the marathon then please do contact [email protected] or phone us on 020 7833 4883