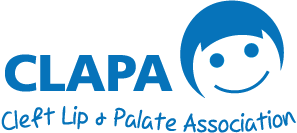 Recycle Stamps
Yes, believe it or not you can still collect stamps for charity and here's how to do it in support of CLAPA.
Recycling used postage stamps is a great way to raise funds for CLAPA. The price for stamps collected has increased recently to almost quadruple the value of ten years ago. Like many other charities across Britain CLAPA is benefiting from this, and you can help.
Stamp recycling is a very easy.
In partnership with Citadel Stamps we can raise £7.50 for every kilo of donated stamps that we collect.  Citadel stamps accept all postage stamps and CLAPA can generate more money if the GB stamps are separated from the World stamps.
Collections are also accepted and treated with great respect. If valuable, we sell stamps on our Citadel Fundraisers ebay account, giving 90% of proceeds to the charity.
IMPORTANT – The stamps should be carefully clipped, leaving plenty of room [5 – 10mm] around the stamp. This will increase the value of the stamps to the charity of your choice, making CLAPA more money!
Get your family, your work colleagues and your local community organisation involved!
Asking others to recycle stamps is a huge boost for the charity. Encouraging work colleagues, faith communities, schools, friends, family and neighbours to save used stamps, will greatly increase funds raised.
After Citadel Stamps sorted all the valuable stamps from your donations, the left over waste paper is then recycled locally as animal bedding, fire briquettes, garden mulch and compost.
What's the process?
Simply follow the instructions above and when you have collected a decent quantity please send them, with your name, email or home address (so we can say thank you) to the following address:
The Fundraising Team
CLAPA
Green Man Tower
332B, Goswell Road
London, EC1N 7LQ
To help raise awareness in your office why now prepare a collection box and print and stick the following label onto the side: Stamps label
It's green, it's resourceful, it's simple and you will help raise vital funds to support the UK cleft community. Thank you