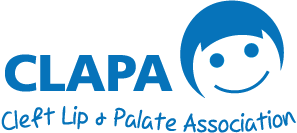 You don't need to jump out of a plane or throw a huge event to make a difference – there are lots of ways you can contribute to CLAPA's work!
As well as making individual donations and setting up direct debits, you can also help CLAPA by getting your company involved, leaving a legacy or gift in your will, or even signing up with a website which lets you donate while you do your shopping – all for free!
Does your company have a 'charity of the year' scheme, or do they have a sponsored event you could use to raise money? Tell your story at work and see what your colleagues could do to help you make a difference – you might be surprised!
You may also want to look into setting up a Give As You Earn (GAYE) scheme at your company to donate tax-free amounts every month.
It's not something we like to think about very often, but seeing as 7/10 people die without an up-to-date will in place, it's worth taking the time to sit down and think about where you'd like your money to go once you're gone. Many people choose to leave a legacy or other gift in their will to a charity that has supported them or their family. These kinds of gifts mean so much to charities like CLAPA – would you consider helping us continue our work long into the future?
From donating-while-you-shop to selling things on eBay, there are so many ways to donate to CLAPA without it costing you a penny!
Around 35% of CLAPA's income comes from grants from charitable trusts and foundations. Almost all big companies will have some kind of charitable trust which gives donations to charities, so why not see if your company can give a grant to CLAPA?