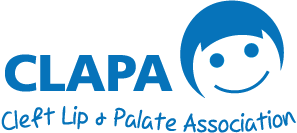 Feedback from our community is the foundation of everything we do here at CLAPA, so as well as our Board of Trustees and our councils of adults and children and young people, we have several other groups of people affected by cleft who advise CLAPA on all manner of projects and initiatives.
National Consultation Group
This group is made up of people from each region of the UK and meets once a year to advise CLAPA on how our work may affect our community everywhere. They are the first point of contact for consulting on new initiatives and changes, and for asking for ideas and feedback on new pieces of research and NHS services.
The group meets annually early on in the year, and is consulted throughout the year via email.
Regional Coordinator Project Advisory Group (RCPAG)
CLAPA's Regional Coordinator Project is our most ambitious undertaking yet. Within a few years we hope to have CLAPA staff based in each region of the UK, and to make sure this project remains firmly grounded in the needs of the cleft community, the RCPAG was appointed to give advice and guidance to the project.
Regional Fund Grants Committee
The Regional Fund pays for all of CLAPA's local events and activities, and accepts applications from volunteers and fundraisers around the UK. To ensure this money is allocated fairly, each request of over £250 goes to the Regional Fund Grants Committee, which is made up of three Branch reps, two volunteers including Happy Faces Coordinators and Parent Contacts, a rep from Adult Voices, a rep from the Children and Young People's Council, one Trustee, and two CLAPA Staff members.