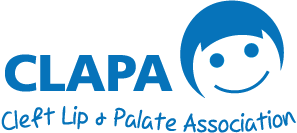 Adult Representation Committee (ARC)

The Adult Representation Committee is CLAPA's group of adults born with a cleft who provide guidance to the Adult Services Project.
Aims of the Group
To be the representative group of adults born with cleft lip &/or palate (cleft) and inform CLAPA's Adult Services Project of interventions we should be considering.
To review literature and resources related to adults that CLAPA is producing.
To promote awareness of the services available to adults.
To support CLAPA with internal and external research projects.
What is expected of me, and what do I get in return?
Here are the Terms of Reference for the group:
The CLAPA Adult Representation Committee (ARC) should consist of a minimum of four members.
A Chairperson and a Secretary should be nominated at each meeting to chair and minute that meeting respectively.
The ARC should meet a minimum of four times each year, at least two of which are face to face meetings; each member is expected to attend a minimum of two meetings each year. Technology can be used to hold the remaining meetings – e.g. a meeting on Zoom. Additionally, should someone be unable to attend a face to face meeting, reasonable provision will be made to attempt to facilitate their attendance using technology.
Applications from people wanting to join the CLAPA ARC will be assessed by the Adult Services Coordinator on a 6 monthly basis. Successful applicants would be required to attend a volunteer development day to be inducted into the ARC.
All meetings will be minuted by the Secretary and a copy forwarded to the group and the Adult Services Coordinator within 2 weeks.
The Adult Services Coordinator will set agendas for each meeting.
All activity is to be regulated by, and is accountable to CLAPA National.
CLAPA will provide some financial support where necessary and will provide a named point of contact who will attend meetings, this is currently the Adult Services Coordinator.
A WhatsApp group will be available for informal discussion amongst ARC members. Membership of the WhatsApp group is optional. Agendas and minutes etc. are to be communicated via email.
Download the Aims and Terms of Reference as a PDF
Who can apply?
Anyone who is aged 18 or over, was born with a cleft and is living in the UK. Applications will be considered from anyone regardless of where in the UK you reside. Although the location of ARC business may vary, a preparedness to travel to London from time to time is essential (travel expenses would be reimbursed).
You can expect to have four engagements (meetings and/or other events) per year, two of which would be face to face.
How do I apply?
To apply, please fill out the Volunteer Application Form and return it via email to [email protected]. Please ensure that you put 'ARC Application' in the subject line of your email.
Please include a description of what you feel you can bring to the group, what your vision for the group would be, as well as your time availability to participate.
You can apply anytime, and applications will be considered on a six monthly basis.
What happens next?
Applicants will be contacted by telephone ahead of the next induction day (once every six months). If we feel your application isn't suitable for the ARC, we may contact you to suggest an alternate volunteer role that may be more suitable.
Following the telephone interview, we will contact you to let you know if you are being offered a position on the ARC.
All ARC members will receive a thorough induction. You will be booked onto the next volunteer training day. This training day will be mandatory, including for people who may have joined the ARC from the AVC.
Following the training day, you will then be a fully fledged member of the ARC and able to participate fully in all upcoming ARC meetings and events.
If you have any questions about the ARC, please contact [email protected].