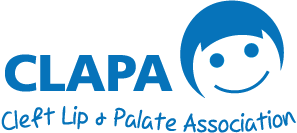 Members of the Adults Council are all adults (over 18) born with cleft lip and/or palate. They meet four times a year to discuss relevant issues and consult with CLAPA and other bodies on everything from research to new publicity materials.
The content for this page is being developed. Please check back soon.
Adult Voices Council Members
David Nankivell (Chair)
I live in the midlands and am a manager in a major utility firm. I was born with a cleft lip & palate in the 70's. In my mid 30's I started having issues with my mouth and was referred to the QE Cleft team. They have been great and over a period of 6 years I have had operations and dental work which has fixed my issues and put me in a better place than I have ever been. I am keen to share my experience with others in my position. There is a lot to deal with as an adult having treatment – family, work, what to eat & how, how long do I have to be off work, will the treatment affect anything else, etc. I've come out the other side and it's all worth it. I also want to show younger people that having a cleft doesn't have to stop you achieving anything. I've managed to have a great family, good job and lots of hobbies (singer songwriter, DofE leader, cyclist, etc). It's not always been easy but that just added to my drive to press on!   CLAPA is a great charity and I am hoping that we will be able to give confidence to others with Clefts.

Saffwaan Bham
Saffwaan (30) is from Manchester. He has come to CLAPA with a fresh face, as he had never heard of CLAPA until his most recent round of treatment for this cleft lip and palate. Being from an ethnic minority he feels that he can help others from ethic groups with cleft lip and palate and also provide insight into his experiences as an adult undergoing treatment. Saff works as a Business Analyst and Web Designer; his hobbies and passions range from exotic pets (marine fish and parrots) to anything technological or scientific.

Charis Long
Hi my name is Charis I was born in 1987 with Pierre Robin Sequence and a cleft of the soft palate. I also had glue ear and was deaf until my second set of grommets were put in and have had a double squint repair. I am currently under the Oxford cleft team getting orthodontic treatment in Swindon leading to jaw surgery in Oxford. I am also under the Oxford genetics team to see if there is a link between my eye problems and my Cleft as well as to see why I have PRS as I am the only one in my family with it. I live in Marlborough a small town in Wiltshire, where I was also brought up with my 3 sisters. I trained to be a Norland Nanny and am currently working for a number of different families. I am interested in Egyptology and Classical History. I love being outside and going on walks and socialising with friends and family. I became a volunteer for CLAPA in 2013 and have helped at children's residential weekends and have now become a peer contact. I am happy to hear from anyone in my area or anyone with PRS.
Katherine Taylor
Hello, my name is Katherine, I am 25 years old and was born with a cleft palate and Pierre Robin syndrome. I am a nanny for a family of 4 children. I have been a part of CLAPA all my life and have taken over from my mum, Nancy Taylor, who sold the Christmas cards at the Merseyside Christmas parties. The reason I have decided to join the Adult Council is to help adults deal with their cleft and see if I can be any help from my experience.