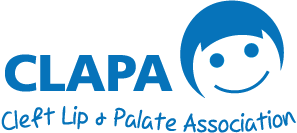 Are you ready for a challenge?
Running as far as you can in 26 minutes, throwing a ball through a hoop 26 times, going on a 2.6 mile walk, doing 26 press-ups, learning 26 new dance moves, creating your own 26-question quiz or experimenting with 26 new recipes…
These are just some of the things you could do to take part in the #TwoPointSixChallenge!
What is the 2.6 challenge?
Starting on Sunday 26th April, when the London Marathon would have taken place, you can be a home hero and take on any challenge you can think up relating to 2.6 or 26!
This could be absolutely anything and doesn't need to involve exercise if you don't want it to. The more creative your idea, the better!
How can I take part?
All you need to do is follow these five simple steps:
Think of your 2.6 challenge – this can be anything relating to 2.6 or 26! If you need a hand thinking of an idea, our fundraising team can help. Just contact

[email protected]

to get in touch!
Head to the Two Point Six Challenge website to start fundraising or to donate whatever you can afford to CLAPA
Ask your friends and family to sponsor you, then get them to think of their own 2.6 challenge!
Complete your challenge!
Share a photo or video of your challenge on social media with #TwoPointSixChallenge, and make sure to tag us so we can see what you get up to!
As we continue to weather this storm, we need you. With your help, we can keep being there for you and the rest of the cleft community whenever you need us, throughout the next few months and beyond. 
If you're looking for some inspiration, here's Phoebe's 2.6 challenge! She turned her back garden into a gymnastics studio and completed 2 back flips and 6 round-offs. Go Phoebe!
To find out more and to join Team CLAPA, click below!