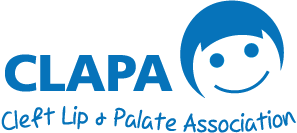 If your challenge event has been postponed or cancelled, have some fun and come up with creative ways to keep your training on track!
If you were planning a challenge event like a 10k run this spring or summer, it's easy to get disheartened by the wave of cancellations, but this doesn't mean all your hard work was for nothing! Many events will have new dates posted soon and in the meantime it's important to keep training to show your sponsors you're not giving up.
Get your creativity flowing to create weird and wonderful ways to do this at home. You could even get the whole family involved!
Here are some of our wonderful fundraisers over the years, at home in their CLAPA vests!
Of course, if you're feeling ill, if you don't have the energy right now, or if you don't think you can do it safely, please do not attempt this! You, your family and your community's health is the most important thing right now, so please put it first.
If you are rethinking your challenge, the key thing is to document what you do and provide regular updates on social channels along with your fundraising page link. This could be a livestream of you taking on this challenge, a glistening post-workout selfie, or a screenshot from your fitbit or phone to show everyone how hard you've been working. RunThrough Virtual
If you'd like to get as close as possible to a real race experience, RunThrough Virtual has got you covered! Sign up to a race, complete your run, send in your evidence, and put your feet up for a well-earned rest while you wait for your medal in the post.
Some ideas to get you started:
Build a creative obstacle course. A fantastic way to involve children (or young-at-heart adults!) is to create an obstacle course at home in the garden or living room featuring everyday objects. An online search for 'home obstacle course' will give you plenty of ideas to get started.
Run a marathon at home in your back garden, around your living room, or even on the spot. This doesn't have to be all at once, you can split it into manageable chunks, but however long it takes, it'll still be a huge achievement. How many other people could say they ran a marathon in isolation?
Ask your sponsors to vote for at-home challenges. Post a list of fitness challenges you can do from home, such as 50 burpees or press-ups, planking for a set amount of time, or anything else that sounds tough (but safe!), and tell your sponsors you'll take this on for a minimum donation. Livestream your workout for best results!
Take part in our 'Steps for Smiles' challenge, but commit to a daily run instead, even if this is on-the-spot at home.
Do you have a fun and creative idea to keep fit, stay on track, and keep your sponsorship money rolling in? Get in touch with our friendly fundraising team at [email protected] to let us know!