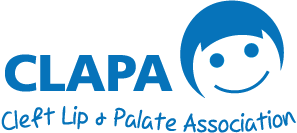 Running
If taking on marathons, 10K Runs and cross-country challenges sounds like your cup of tea, you've come to the right place! Taking on a running challenge for CLAPA is an amazing way to raise awareness and fundraise - and as an added bonus you'll finally be able to check 'Get Fit' off your New Year's Resolution list!

Hampton Court Half Marathon
Date:              March 19th 2017
Location:      Hampton Court, London
Fee:                     £35
Minimum Sponsorship Pledge: £250
This is the only Half Marathon ever to be held at one of the UK's most popular tourist destinations. Hampton Court Palace is one of only two surviving palaces that King Henry VIII owned. Our race will start inside the gates of Hampton Court Palace and finish in its beautiful gardens. After you've finished your race you can visit the famous maze and the world's largest grape vine.
You can find out more about the event below:
https://www.palacehalf.com/
Want to join #TeamCLAPA?
Already have your own place? Let us know!
ASICS Greater Manchester Marathon
Date:              April 2nd 2017
Location:     Trafford, Manchester
Fee:                     £30
Minimum Sponsorship Pledge: £295
A superfast course, great entertainment, outstanding crowd support and glorious finish at Emirates Old Trafford, the home of Lancashire Cricket Club, plus a medal and ASICS technical t-shirt for all finishers!
You can find out more about the event below:
http://www.greatermanchestermarathon.com/
Want to join #TeamCLAPA?
Already have your own place? Let us know!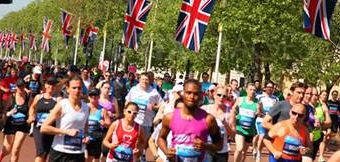 Vitality London 10,000 – Sunday 29th May 2017 (London 10K)
This 10K Route starts in St James Parks and ends opposite Buckingham Palace passing many of London's spectacular landmarks along the way. CLAPA has secured 12 places which are available for a £20 registration fee and a £150 fundraising target. To register your interest please get in touch with us on 0207 833 4883 or email us at [email protected].
Local Events
There are tons of local 5 and 10K Runs put on every year – just check Runners World for details of your nearest event. It also has tons of tips on running and general health so is a great place to start if you're thinking of getting in to any kind of running. The Virgin London Marathon also has a great guide to training safely and taking care of yourself while running which is well worth a read.
The Great Run
If you're up for more of a challenge, or just feeling especially sporty, you might like to try the Great South Run. This extremely popular event has attracted world – class athletes such as Mo Farrah, Paula Radcliffe and Sonia O'Sullivan over the years and every year thousands of people take it on. Or, if you're based in the North of England, the Great North Run might be the challenge you're looking for. The route spans 13.1 miles from Newcastle upon Tyne to South Shields and last year just over 12000 people took part! To find out more about both of these events take a look at the Great Run website.
Thames Path Challenge
If you still haven't found the challenge you're looking for, how about the Thames Path Challenge? The full challenge comprises of a marathon 100km route but you can also take it on as a 75km, 50km, or 25km challenge if you'd like to ease yourself into it. It's a great challenge inviting you to walk, run or even hop it if you'd like!
Trans Pennine Challenge
If you're looking for the ultimate challenge, the Trans Pennine Challenge has been dubbed the toughest in the 'Walk it, Run it' series. It spans some amazing trails across the Pennines from Manchester, on to the Peak District, Sheffield and the Don Valley Stadium where the challenge finishes. You can either walk this route, or if you're really looking to push yourself to the limit, there's the option of taking this on as an ultramarathon!
Support for Runners
Whatever you decide to do, CLAPA will be here to help you along with a t – shirt (or vest if the weather allows it!), lots of posters and leaflets, stickers, collection tins, and balloons for your lovely supporters to wave as they cheer you on! To order all the merchandise you need just download our Fundraising Event Form and return it to us at [email protected] You can also turn to our partner Run for Charity for help as their get off the couch beginners guide to running could be just the thing to get you started!