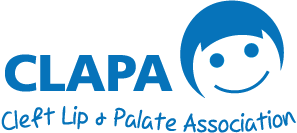 Prudential RideLondon 100
This fantastic challenge is a legacy from our incredible Olympic Games in 2012. Following the inspiration of Wiggins, Pendleton and Hoy the Prudential RideLondon-Surrey 100 was staged and in just 3 years it has been an overwhelming success.
This now iconic 100 mile ride starts at Queen Elizabeth Olympic Park in Stratford and finishes on The Mall. CLAPA has secured 3 charity places BUT we advise you first apply for a place in the public ballot which closes on 7th January 2017 or before if entries reach 80,000 cyclists. Visit https://www.prudentialridelondon.co.uk/events/100/ for more information.
To register your interest for a charity place get in touch with us directly on 0207 833 4883 or email us at fundraising@clapa.com . Note that the minimum fundraising requirement for these places will be £500 with a £50 registration fee.
In return you will receive a fully branded sports tech cycling jersey and a heap of fundraising support and encouragement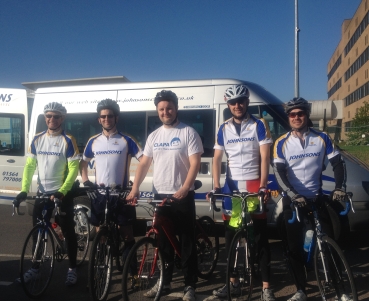 Prudential Ride London 46
Not everyone can ride 100 miles and following popular demand this new 46 mile sportive has been born. The spectacular route on traffic-free roads, beginning at Queen Elizabeth Olympic Park in east London and following the same route as the Prudential RideLondon-Surrey 100 for the first 27 miles before taking a new two-mile route, which then links up with the last 17 miles through London to the finish in The Mall.
CLAPA has secured 5 protected places but please first wait until the public ballot opens on 1st March 2017. Visit https://www.prudentialridelondon.co.uk/events/46/ for more information.
Join Team CLAPA and you'll get the following in return:
One of our slick new custom CLAPA Cycling jerseys. (Made with Qwik-Dri™ technical performance material)
A dedicated member of staff to support you all the way through your Ride 46 experience
Support from the 'CLAPA Cheering Squad' positioned along the route
A fundraising pack to support your fundraising
Lots of love and gratitude!
Seize the opportunity and apply today!
For more information or if you have any questions, get in touch with the fundraising team at fundraising@clapa.com or call 020 7833 4883.