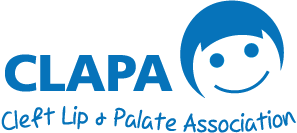 Challenge Yourself!
If you're looking to take part in an event that's well-organised, great for fundraising and raising awareness, and will help you work towards some personal goals then take a look at the suggestions below!
There are tons of great events you can get involved in to support CLAPA – with such a huge range, there's sure to be something to suit everybody!
Whether you cycle for fun or to get fit, there's no reason you can't put on one of our brand new jerseys and raise some funds while you pedal!
You can organise your own challenge, or take part in one of the many organised events around the UK, such as the Prudential Ride London 46.
For the sporty ones amongst you, there are tons of 5 and 10K's you can take on, as well as plenty of marathons if you want a bit more of a challenge! If that's not enough for you, you can also take on great events such as the Thames Path Challenge, Great South or North Run, and the Trans Pennine Challenge!
For those adrenaline junkies who want more of a high octane thrill – why not try out a skydive? It'll get your heart racing while raising money and awareness for CLAPA – we think that's a great combination!
Ever wanted to walk through the sky? Now you can! All whilst raising money for CLAPA!
If you'd like to get a bit of culture and travel in alongside your fundraising, there's always the option of a trek either in the UK or overseas.
With so many options, we're confident that you can find the event that's the right fit for you!