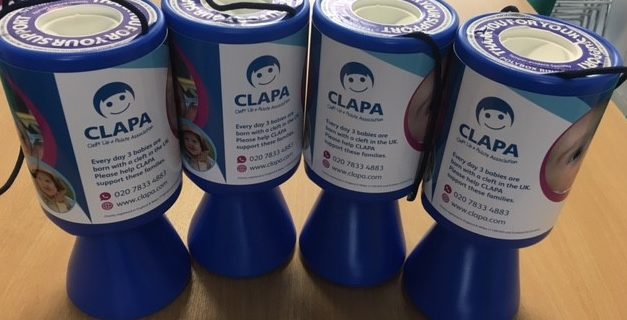 Your small change can make a big difference to families like Cody's.
Our collection cans can be displayed in your reception or shop till area, and are a fantastic way to proudly show your customers and clients your support of CLAPA.
Please fill in the below form, and a member of our fundraising team will be in touch.
We do ask that all collection can locations complete a Vendor Agreement Form before receiving the collection can.
Additionally, if we do not have a collection can volunteer in your local area, CLAPA will require the business to pay in any funds raised via bank transfer, paying-in slip at your local Barclays branch or by cheque.
For more information, please contact our friendly fundraising team by emailing [email protected] or call the office on 020 7833 4883