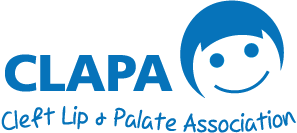 Missing your weekly pub quiz, or just fancy a different kind of 'night in' over Skype, Zoom or Google Hangouts?
Invite your friends and family to get their brains working with a virtual pub quiz, and ask for donations from participants. Here are some steps to follow if you'd like to host your very own quiz:
Pick your host. It may work best if you can host the quiz yourself, but if you're worried about virtual stage fright, enlist a friend or family member to take the lead.
Pick a prize. Playing for pride is great fun, especially if you decide to make this a regular thing so your winners can defend their titles, but some players may need a little more motivation. Try to come up with some no-cost options like a promise to clean someone's bathroom or fridge post-quarantine.
Pick your platform. There are loads of ways to host an event like this, such as Skype, Zoom and Google Hangouts, and most have great free options available for groups. Once you've decided on a platform, it's a good idea to do a quick test run with a handful of willing friends to make sure you've got the techy bits figured out in advance.
Write your story. You know why CLAPA is important to you and maybe your friends and family do as well, but this is a great chance to remind them. Write a few lines (or paragraphs!) about your cleft story and how CLAPA has supported you to include in your event invitation, and to talk about during the quiz. You may want to improvise on the day, but it's always helpful to have some notes on hand!

Decide on how you'll collect donation Online fundraising pages like JustGiving or Facebook Fundraising are great for this. Use your story (including photos!) to make it personal.
Set up your event. Set a date and get sharing. This could be on Facebook, WhatsApp, email, or whatever works for you. The most important thing here is to explain clearly and simply how to take part. It's a good idea to link to a 'beginner's guide' for the platform you're using to make it easy for first-time users. You may even want to add a half-hour 'hangout' time to the start of the event to give people a chance to iron out any technical problems and join in the fun.
Invite your teams. One-team-per-household works well for quizzes like these, but equally you could encourage everyone to play individually to make things fairer for those who may be playing on their own. If you're going for the 'group' option, remember to ask teams to mute themselves while they confer!
Review your question list. There are hundreds of pub quiz style question lists available online, but you could also request one of the brilliant online pub quiz packs generously provided to CLAPA by Treehouse Quizzes. It's important you know these back-to-front so you're not surprised mid-quiz, or caught by unfamiliar pronunciations.
It's Quiz Time! Do some last-second promotion on the day to pick up stragglers, get all your resources together, start up the event, and enjoy! Do 2-3 rounds at a time before handing out answers, and ask participants to mark their own or each other's work, then send you the scores in the chat. Have a notebook handy to add up scores for each round, but don't reveal these until the very end! Post your fundraising page link often, and make sure to do a little speech at the beginning and end of the quiz to remind everyone why you're doing what you're doing.
This may feel daunting at first, but once you get into the swing of things, we're sure you'll have a lot of fun! Get in touch if you have any questions, or to request our virtual pub quiz pack.