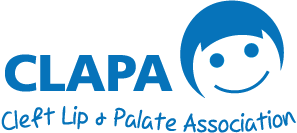 The Weather Lottery is a brilliant way to support CLAPA's work, whilst giving you the chance to win up to £25,000… all for just £1 per entry!
At the end of 2018, we had a jackpot winner. Mary split her winnings between her grandchildren and was kind enough to donate some of her winnings to CLAPA too, after we supported her grandson, who was born with a cleft lip and palate in 1993.
Could YOU be the next CLAPA winner?
How does it work?
To win a prize you must match at least three numbers in the right order.
So, if your number was: 9-6–1-0-2-9, you would have matched 3 numbers in the example above.
Match 3 numbers and win £2
Match 4 numbers and win £20
Match 5 numbers and win £250
Match 6 numbers and win £25,000
If you match all 6, you win £25,000 guaranteed – no sharing the jackpot!
If you're a winner, prize cheques will automatically be sent to the address you registered when you joined – no need to make a claim, a cheque will be sent directly to you within 30 days of the draw taking place.
How can you take part?
The easiest way to take part in the CLAPA Lottery is to set up a Direct Debit by clicking the button below.  Each line costs £1 per week, £4.34 per month as some months have 5 draws.

To make it as easy as possible for you, you can visit this page every week and check the results for the most recent draw at the top of the page. Alternatively, you can check our Facebook page or the Weather Lottery's website.
To see previous Weather Lottery draw results, check the main Weather Lottery Results page.
Terms and Conditions
This Weather Lottery is administered by Prize Provision Service Ltd who are licensed by the Gambling Commission as an External Lottery Manager. For full terms and conditions click here.