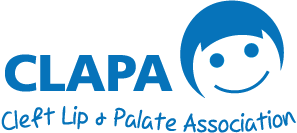 Help us bring a smile to everyone's face this summer by sharing your talent, whatever it is.
In recent weeks, the internet has come alive with talent. Musicians are live-streaming concerts from home, yoga instructors are delivering online classes, bakers are live-streaming their creations and so many others are sharing their skills too.
Do you have a talent you could video or live-stream in exchange for donations? Even if it's something you think you're not so good at, your friends and family will still enjoy the attempt!
Your talent could be…
A family singalong
A regular story-time session for children to watch
A makeup tutorial
Playing a video game and asking your viewers to choose what you do
Teaching knitting, crocheting, or another craft
A 'Nailed It!' style baking challenge
Sharing some of your gardening or houseplant care wisdom
…literally anything you think your friends and family might like to watch!
You could even host a live Q&A session about cleft lip and palate using your own story to bust myths and raise awareness!
Facebook Live is a great way to stream this to your network, but there are many other options too. You could also pre-record your video then post it on your social media to share with your friends and family, if live-streaming sounds a bit too techy! Just make sure you check the privacy options either way so you're only sharing it with people you're comfortable with.
They most important thing here is you tell your story, and regularly post your donation link so everyone knows why you're doing this.