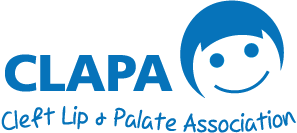 At CLAPA, we are so grateful to see the inspiring and innovative things you come up with to raise funds for us, from selling hand-made bags to organizing a community party to raise awareness for cleft lip and palate.
Key things to consider when hosting your event
• When and where will your event be held?
• Do you need permission to host in your chosen place?
• How will you promote the event?
• Do you have materials to host the event?
Your event can be anything you like, from a CLAPA themed birthday party to a coffee morning fundraiser. Whatever way you choose to fundraise for us, no matter how big or small, we would love to help in any way we can to make your fundraising event a success!
Already know how you want to fundraise?
If you already have an idea in mind, we would love to hear about it! Get in touch to let us know what you are planning at [email protected].
You can even request a materials request form to get your free resources such as t-shirts, banners and balloons to 'clapafy' your event.
Need more ideas?
Take a look at some of our stories from our amazing fundraisers for more inspiration. If you don't have enough time to host your own fundraiser, why not take a look at our challenge events to see how you can get involved in your area?
Top Tip!
You can set up a online fundraising page to go alongside your event to aid you in fundraising. It's super quick and easy, just click here.