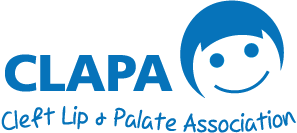 This is a great way to bring your nearest and dearest together while raising awareness of cleft lip and palate.
Location-Think about where you would like to host your coffee morning and how many people you would like to invite. Depending on this, you can pick a suitable location, such as your house, workplace or school.
Promote-Think about how you would like to promote your coffee morning. If you are hosting your coffee morning with family and friends, you can spread the word through a WhatsApp or Facebook group, email or even just word on mouth.
For a bigger event such as at your school or workplace, a good place to start may be to spread the word with flyers, posters or email. Make sure to ask for permission first!
Organise-Once you have decided on this you can get organising. Think about what you may need e.g- tea, coffee, some sweet and savory treats, which you may want to sell to raise some funds. To raise awareness and promote your event, CLAPA can provide leaflets, banners, posters and other materials, get in touch with us at [email protected] for more information.
Start your morning- Enjoy catching up and swapping stories, and when the time feels right, kick off your speech about cleft, CLAPA, and why we need your support. Post your donation link, ask everyone who can to contribute, and make sure to post a big thank-you message when the morning is over. You never know, you might get a few people asking you to organise another one!
Enjoy- When everything is planned and organized; remember to enjoy yourself on the day!
Make sure to share your experience of cleft lip and palate with your guests and why you have chosen to support CLAPA!