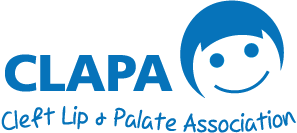 Fundraising is a great way for children and young people to become involved in their local community and learn about how they can help those affected by cleft lip and/or palate like Jennifer.
There are lots of exciting ways to get your youth group involved with CLAPA's work. Our most popular ideas include:
Choose CLAPA as your Charity of the Year.
Hold a onesie or themed fancy dress evening.
If you are in a local dance, drama or theatre group, why not hold a performance in aid of CLAPA?
Hold an old-school sports day, with egg & spoon races, tugs of war and three-legged races.
Whether it's dancing, singing or walking, take on a sponsored challenge.
Indulge your 'sweet tooth' and hold a cake or sweet sale.
Uniform Groups
We're currently putting together a brand new Fundraising Pack that will help you raise vital funds and awareness for CLAPA whilst earning a variety of Award Badges. Keep your eyes peeled, as we will be able to share this with you very shortly.
Duke Of Edinburgh Award Scheme
If you are looking to log some Volunteer hours for your Duke of Edinburgh Award, please get in touch as we have a wide variety of different ideas to help you.
National Citizenship Service (NCS)
Are you taking part in the NCS initiative this summer? Ask your Group Leader to get in touch and help make a difference to the lives of those affected by cleft lip and/or palate.
However you decide to get involved, our friendly fundraising team are here to support you every step of the way. We have lots of resources, including collection buckets, balloons and posters to help kickstart your fundraising.
For more information, please contact our Community Fundraising Manager, Matt Charlton, on 020 7833 4883 (ext. 206)
Help make a difference to the lives of young people like Jennifer. To join Team CLAPA
Click Here