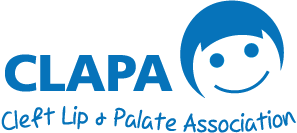 A Facebook Fundraiser is brilliant and easy way to raise awareness and support CLAPA, all from your own home.
If you're on Facebook, chances are you've seen your friends and family setting up Facebook Giving pages for their favourite causes. There are three fantastic reasons why this is becoming so popular: it's quick and easy, it's free, and (best of all) 100% of the funds raised go to the charity!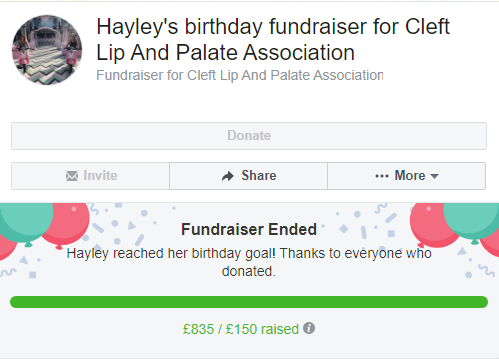 You could start a fundraiser for many occasions, such as:
Birthdays
Taking part in a challenge event
Sharing your personal cleft story with people in your network to raise awareness
Asking for sponsorship to do something big, like shaving your head!
Setting Up Your Page
It couldn't be easier to set up your Facebook Fundraising Page. Just login to Facebook and click this link!
The most important thing when setting up your page is telling a good story. You don't have to be a world-class author to do this, you just need to write from the heart. Talk about your experiences with cleft lip and palate, how this affected you, and how CLAPA has helped you and others. Make it as personal as you're comfortable with, and share photos if you can.
Our 'Your Stories' page has some tips on how to do this, as well as some questions and prompts to get you going. Once you start writing, you'll be amazed at what comes out!
Set up your Facebook Fundraising Page
It really is that simple. If you have any questions regarding fundraising for CLAPA, please email [email protected] and someone from the team will get back to you. Happy Fundraising!