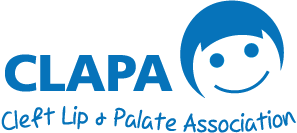 Last year Captain Tom united the nation and succeeded in raising an incredible £38.9 million for the NHS with 100 laps of his garden. From Friday 30th April to Monday 3rd May, you're all invited to take on any challenge around the number 100 in celebration of what would have been Captain Tom's 101st birthday weekend!
Get Started
Taking part couldn't be simpler. All you need to do is:
Dream up your Captain Tom 100 challenge, which could be anything from walking 100 steps or hopping 100 laps of your garden to baking 100 cakes or writing a 100-word poem!
Set up your Virgin Money Giving fundraising page for CLAPA. Make sure to check out our top tips for telling a compelling story on your page!
Our friendly fundraising team will be in touch to support you however you need and can set you up with CLAPA merchandise like t-shirts and running vests
Share your 100 challenge on social media, using #CaptainTom100 and @clapacommunity, to spread the word and inspire others to get involved!
Why support CLAPA?
As a small charity we rely on the UK cleft community to keep every single one of our vital support services running year after year. We've got some exciting plans on the horizon but, to make them a reality, we need your support!
Our vision is of a society where everybody affected by cleft feels supported, empowered, and connected. But change only happens when we work together. Will you join us? 
Join the Captain Tom 100 challenge for CLAPA
Find out more about the challenge
Find out more and sign up for the Captain Tom 100 - do it your way!
Captain Tom 100