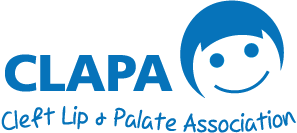 After what may have been the most unpredictable year ever! The Kiltwalk is back for 2021 and with an exciting new virtual Kiltwalk for you to take part in, not to mention a LIVE Kiltwalk which will be taking place in Glasgow. What's even more exciting is all money raised will be given a 50% top from the Hunter Foundation!
Dates for each Kiltwalk:
Scotland Virtual Kiltwalk- 23rd-25th April 2021
LIVE Glasgow Kiltwalk- 29th August 2021
Entry Fee at a discounted price:
Mighty Stride (26 miles): £15
Big Stroll (13 miles): £15
Wee Wander adult (6 miles): £6
Wee Wander child (6 miles): Free
If you would like to be apart of this exciting walk then you must agree to:
Raise a minimum amount of £200
Why join us? You will be fully supported and provided with:
Fundraising support, materials, ideas and tips
Dedicated contact at CLAPA, who will give you one to one support all the way
Your very own CLAPA t-shirt to wear on the day
A limited edition wristband
Sponsorship forms
Plus all registrations will save money of their registration fee
Any Questions?
If you have questions about this event then please do contact us by emailing [email protected] or phone 020 7833 4883