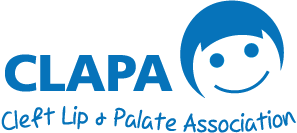 Dates:
28th August-6th September
26th December- 4th January 2021
5th February-14th February 2021
24th September – 3rd  October
26th December-4th January 2022
Where: Tanzania
Climb the highest freestanding mountain in the world! Kilimanjaro is the highest mountain on the African continent at 5896m. Its snow-capped summit rises high above the dusty African plains; huge permanent glaciers flow down from the summit, spectacular views and beautiful ice formations are the reward for pushing your limits both physically and mentally.
Who can you do it with?
We are partnered with Discover Adventure for this challenge who specialise in worldwide cycling and trekking, with charity fundraising at its heart. Behind our challenging and often life-changing trips is a dedicated team of friendly staff and experienced leaders: people who are passionate about the outdoors and exploring the world, and get a buzz from helping others push their limits and achieve goals.
If you want to check out Discover Adventure's website to find out more information about this challenge then you can do here.
Here's how you can pay for your trip.
Mount Kilimanjaro Payment Options
Option 1- Fundraising- Raise the target amount and CLAPA will fund your place, we will retain 50%of the target fundraising amount plus any additional fundraising you achieve.
Registration Fee £449 + Min Sponsorship £4700
Option 2- Part Payment- Pay a set contribution towards your trip cost. This will give you a lower fundraising target. CLAPA will retain 50% of this fundraising target, plus any additional fundraising you achieve. 
Registration Fee £449 + Part Payment £500+ Min Sponsorship £3700
Option 3- Full Payment- Pay your own trip cost and donate 100% of any fundraising to CLAPA
Registration Fee £499 + Trip Cost £2100+ Airline Taxes £250
Make sure to let us know when you have got your place by filling out the form below or by contacting [email protected] (Challenges Events Fundraiser) or by phoning 020 7833 4883