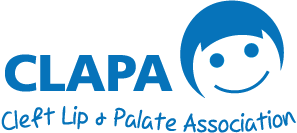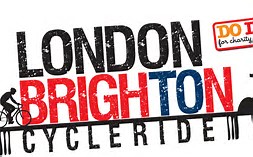 CLAPA currently have no charity places for this event however if would like to get your own place then please do contact the organisers and you will still be able to fund-raise for CLAPA.
Date: 12th September 2021
Registration fee: £55
If you agree to raise a minimum fundraising amount of £150
The Do it for Charity London to Brighton cycle ride covers 54 miles from South London to Madeira Drive on Brighton sea front, 4,000 riders are expected to take part and you could be one of them by signing up today!. You will not be disappointed as this event has been brilliantly organised to make sure you are well looked after with water stops along the route, a mechanical support station and a lunch buffet to keep your energy levels up.
Wondering what you get?. Well…
Free buffet lunch

This takes place at 29 miles in the picturesque village of Turners Hill. You can eat as much as you like from our delicious pastas to our ever popular Carrot Cake.
Free water stops

These take place at 21 miles in the morning and 45 miles at the top of Ditchling Beacon
Full mechanical support

We have four stationary mechanic points (at the start, at the morning and afternoon water points, and at lunch) but if you're unlucky enough to experience difficulties in between those points we also have roaming mechanics too – just give us a call!
Fully signed route

No need to be looking at your map – our route is fully sign-posted so that you can keep your eyes on the road and enjoy the wonderful surrounding countryside!
Pre-event support

Just call our friendly London to Brighton team who will be able to help you out with all of your questions including fundraising and training advice
Bike and Coach transport back to London

Bike and coach transport will be available back from Brighton to south London at an extra cost of £30 which can be booked upon registering or prior to the event.

Your bicycle will be securely transported back to the start point in south London where it will be returned to you upon arrival.

Local train services in Brighton will only permit a limited amount of bikes so we strongly advise you arrange to be picked up from Brighton or book our bike and coach transport (subject to availability).
Highly popular event Facebook page

Meet fellow cyclists ahead of the trip and if you're on your own you will probably find other solo cyclists to cycle with! Our Facebook page is also a great place to gets lots of tips and advice on the ride from more experienced cyclists
And finally!

You will be rewarded with an official, beautiful souvenir of your acheivement, the coveted Do it for Charity London to Brighton Cycle Ride Medal! For you to treasure and remember your wonderful day by!
Why cycle for CLAPA?
You will receive one to one support all the way
A complimentary cycling jersey to wear on the day of the event
Support and guidance on starting your fundraising
A challenge fundraising pack with all the good tips and ideas
A limited edition wristband
Sponsorship forms
For more information about the event please visit Skyline's (the organisers) website here
If you already have your own place then not to worry as you can still cycle for us, you will not have to raise a minimum fundraising amount. Just raise as much as you can!
If you would like to have one of our charity places then please email [email protected] or [email protected] and we'll get you on that saddle in no time!.
Cycle Route