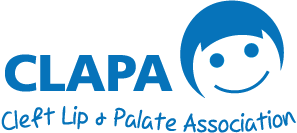 Date: 2nd October 2022
Get involved and become a part of the biggest weekend of running in Scotland! Runners of all abilities from the very young to the very old and all those in-between will descend on Glasgow city center.
Scottish 10k
Registration Fee: £20 and you agree to raise a minimum amount of £175
Scottish Half Marathon
Registration Fee: £35 and you agree to raise a minimum amount of £350
For more information about this event please visit the organisers website: http://greatscottishrun.com/
If you already have your own place in the race and would like to support our charity, we would love to hear from you. You will not be required to raise a minimum sponsorship, just raise as much as you can!. Please contact us by emailing [email protected] or by phoning 020 7833 4883
Why join us? You will be fully supported and provided with:
• Fundraising support, materials, ideas and tips
• Dedicated contact at CLAPA, who will give you one to one support all the way
• An online network of fellow runners to provide support and advice
• A top quality breathable running vest
• A limited edition wristband
• Sponsorship forms
Any Questions?
Please do not hesitate to ask any questions you have by emailing [email protected] or phoning 020 7833 4883