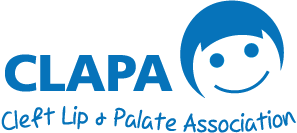 While the country closes its doors, we are doing everything we can to keep our feeding service open. This essential services helps newborns get home from hospital faster, and ensures babies all around the UK can thrive at home.
Sending out bottles and teats to families in need remains our top priority, and although our office is closing down, two staff members will come in on Mondays & Thursdays each week to dispatch feeding equipment.
As long as the postal service is running and our staff are able to get to the office, we will continue to send out feeding orders.
In the event that public transport in London closes down, we'll keep sending out orders in the same way as long as key local staff members are not having to self-isolate.
To help us help you, please keep the following in mind:
We won't be able to answer the phones. Messages will be picked up twice a week, but wherever possible, please order online or send your enquiries (including requests for Welcome Packs) through our contact form or to

[email protected]

. Remember to never send payment information through email!
We are taking precautions, but our office is not a sterile environment. Please wash your hands after handling the contents of your order, and as usual, please sterilise these bottles and tears before use.
Please don't over-order! We are a small charity with a limited stock, and while we hope to be able to keep receiving deliveries, we can't guarantee this. As such, any large orders may be part-refunded.
We'll prioritise hospital orders and Welcome Packs. This is to make sure newborn babies are not left without the equipment they need to get them home from hospital.
If you have any questions about feeding your baby, you should always contact your Cleft Nurse Specialist.