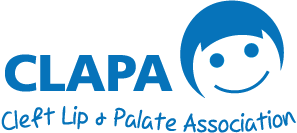 Cheerleaders
At CLAPA we really appreciate all the training and hard work our volunteers do to support CLAPA at big events throughout the year and we would love to give something back to them by gathering as many people as possible to come and cheer our volunteers on

Marshalls and Cheerleaders
Do you have a loud voice?
Do you have cheer spirit?
If this sounds like you then we would love to have you on-board to join the CLAPA team in supporting our amazing volunteers who do a great job at training hard to raise money for CLAPA. We support many volunteers at big events throughout the year such as the London Marathon, Prudential RideLondon, The Great North Run and The Royal Half Parks Marathon.
We need as many of you as possible to cheer our volunteers on at these events for however many hours you have spare to create a big impact and raise awareness to continue our brilliant work in supporting families and all those affected by cleft lip/or palate in the UK.
Everybody is welcome to come along to our events. You will experience an exciting and sociable way to meet new people and to be a part of a really good cause that helps so many people throughout the UK.
For more information then please email us or phone us at or visit the link below which has more information about cheering for CLAPA:   
020 7833 4883