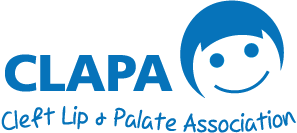 "I want to do everything I can to help raise awareness so that other parents won't feel as lonely and unsure as I did."
Public ignorance about cleft lip and palate is a huge challenge facing tens of thousands of people born with a cleft in the United Kingdom. Awareness Week is a chance to make ignorance of cleft a thing of the past.
Help us spread the word, share your story with #mycleftjourney this May, and remember – the smallest act, like clicking 'share' or even liking a post, can have a big impact!
Share Your Story
Check out our top tips for creating an unforgettable story about your cleft journey to help make Awareness Week personal to your friends, family and workplace.
Follow us on Social Media
To get all the updates about Awareness Week as they come in, make sure you're following us on Facebook, Twitter and Instagram!
Each time you click 'share' or 'retweet', you're helping make a brand new audience #CleftAware.
Step Up for Cleft Lip and Palate
The best way to raise awareness is through sharing your cleft journey with the people you know. Taking part in 'Step Up for Cleft Lip and Palate' is the perfect way to do this!
The past few years have been tough on CLAPA's fundraising. Your generosity and dedication to supporting our work helped us to get through last year, but, as a small charity with no NHS or government funding, we will always need your help.
We rely on your fundraising during Cleft Lip and Palate Awareness Week to give us a boost that helps us keep going all year round. It doesn't take much – every pound adds up!
If you're able to, please join the 'Step Up for Cleft Lip and Palate' on Enthuse and use our simple template to tell your story.
You can start educating others and raising money in minutes – start here!
Dress Up Your Social Media Profiles
Twitter
Facebook
Profile pictures
Due to changes with Facebook Frames, our usual profile picture frame isn't available this year. Instead, you can download this image and make it your profile picture for the week to show your support. Make sure to add a comment or post to explain why you're supporting Cleft Lip and Palate Awareness Week!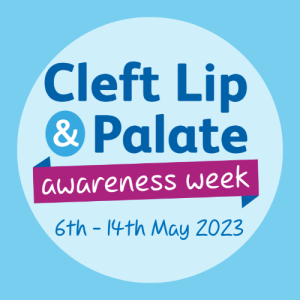 You could also download this transparent image of our Twibbon (see above) and put it over your regular profile picture using photo editing apps or software.
Profile Banner
'Awareness Week' Banner:

'Step Up' Banner:
Instagram
Look out for a post on Saturday 6th May to share on your Instagram Story to tell everyone why you're supporting Cleft Lip and Palate Awareness Week. Alternatively, here are the templates for grid and story posts that you can download now.
You could also download the logo below and make a photo collage to share your cleft journey with your followers. Don't forget to tag @clapacommunity!
Other Resources
Download the Awareness Week logo below to make your photo collage to share during Awareness Week.