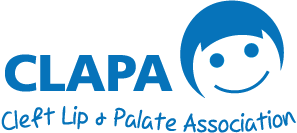 We're working on putting together an agenda which will make the most of this fantastic opportunity to get so many adults from our community together. We will update this page and the Eventbrite listing when we have more information.
The day will start at 10:30am with tea and coffee, with the first talk taking place at 11am. We understand that some of you may need to travel into London, so please keep in mind we will still be delighted to welcome you throughout the day even if you can't arrive in time for the start.
We will close at 4pm, but the room will be available until 5pm for those of you that wish to stay to continue your conversations and visit stalls.
A tasty buffet lunch, as well as several tea and coffee servings, is included.
Anyone who has already signed up will receive an email notification when the full agenda is released.
Talks & Workshops
The following talks are confirmed, and we are in the process of confirming details of others, including a session with dental specialists.
Kenny Ardouin, former CEO of Cleft New Zealand. Kenny was born with a cleft lip and palate in the UK and received much of his treatment in the Royal Victoria Hospital in East Grinstead.
Dr. Nicola Stock, Research Fellow at the Centre for Appearance Research, on the key issues faced by adults born with a cleft.
A Cleft Specialist Psychologist on the support and treatment adults are entitled to.
A session of workshops/discussion groups which, depending on demand, may be around experiences of dental treatment and how this can be improved.
Stalls
Dr. Simon Hall, a practising doctor, artist and dental trainee with a special interest in cleft lip and palate, will be displaying some of the work he's done around cleft.
Ryan Trower, a young photographer born with a cleft lip and palate, will be taking portrait photographs of any interested conference attendees, as well as taking photos throughout the day. Ryan has been involved with CLAPA for many years and is responsible for several of our favourite photographs.
CLAPA's Adult Voices Council will be available to talk about their work with CLAPA and how we can help move adult support forward.
CLAPA Staff will be selling merchandise and answering questions around CLAPA's work and how you can get involved.