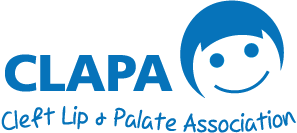 Adults Conference 2017
On Saturday 8th July 2017, CLAPA held a mini-conference in London dedicated to adults born with a cleft.
It was a day of informative talks, personal stories and positive, open discussions. Thank you to everyone who contributed, we look forward to seeing you at another CLAPA event soon!
Download the morning presentations (PDF)
Overview of Key Issues for Adults (Nicola Stock & Mathew Ridley, CAR), Support for Adults (Kate le Maréchal  & Jen Rundle, South Thames Cleft Service)
The presentation made by Sandip Popat (Oxford Spires Cleft Centre) has not been included due to the large number of patient photos used.
Download the afternoon presentations (PDF)
Kenny Ardouin
Information from the afternoon Focus Groups will be made available once the research project has ended.
Photos
Photographs from the day were kindly taken by CLAPA Volunteer Ryan Trower. See more of Ryan's work on his Facebook page.
Sign up to CLAPA's Community to be the first to know about new events like this.
Join the Community