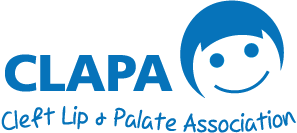 2020 Adults Cleft Conference
Our big event for the year for adults will be coming up again at the end of 2020 – our CLAPA Adults' Conference – read on to find out more, and be sure to check back again closer to the time for more information!
Who is it for?
Anyone living in or visiting the UK who was born with a cleft and is aged 16 years or over. You're more than welcome to attend by yourself (most people do), but you're also very welcome to bring a friend or family member with you too – just make sure you sign up for an extra ticket! If you're a health professional working with cleft, you're also very welcome – we'd love to see you there too!
When is it?
The exact date is yet to be confirmed, but it will be a Saturday in October or November 2020. Check back soon for confirmation.
Where is it?
The 2020 conference will be held in London, England.
What is on the programme?
Check back later in the year to find out more about our guest speakers!
Can I present at the conference?
Think you've got an idea worth sharing? We'd love to hear from you! Please send a 250 word proposal outlining your presentation to [email protected] by Monday 31 August 2020.