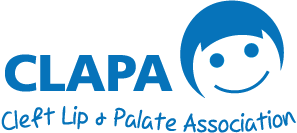 2019 Adults Cleft Conference
Glasgow, Scotland
Saturday 14th September
Who is it for?
Anyone living in or visiting the UK who was born with a cleft and is aged 16 years or over.
When is it?
10am – 5pm Saturday 14 September 2019.
Where is it?
The 2019 conference will be held at The Studio, 67 Hope Street, Glasgow, Scotland. Why not come along for the conference and make a weekend of it and explore what the vibrant city of Glasgow and beautiful country of Scotland have to offer?
What is on the programme?
Check out the programme here for all the details!
Check out the venue in the video below!
Can I present at the conference?
Think you've got an idea worth sharing? We'd love to hear from you! Please send a 250 word proposal outlining your presentation to [email protected] by Sunday 30 June 2019.
How much does the conference cost?
We ask for a £15 refundable deposit to secure your place. We do this because conferences cost a lot of money to put together (over £50 per person). It is worth every penny when everybody shows up and gets something useful from it, however unfortunately some people may register for an event and not turn up. This is not cool as we still have to pay for the venue and catering, and as we have very limited spaces it causes someone else to miss out.
We know that everyone's financial situation is different, so if you come along on the day and wish to have your £15 refunded, we will do that for you, no questions asked. Alternatively, you may wish to consider it a donation to CLAPA – entirely your decision. If paying the £15 deposit up-front will be an issue for you, please get in touch directly at [email protected] to let us know, and we can reserve you a place.