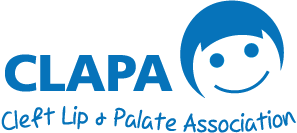 Find out about our Experts Panel
The Information Standard is a quality mark for medical information products. Any organisation with this certification has gone through a rigorous assessment to show that they have a clearly defined set of policies and procedures in place to make sure all the medical information they produce is of a high quality.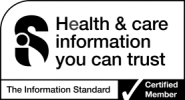 CLAPA achieved this quality mark in 2012.
Read more about the information standard on the NHS website.
What does the Information Standard do?
There are a number of ways in which the Information Standard helps to improve medical information. To achieve and retain the Standard, CLAPA has had to prove, amongst other things, that:
Our information is produced and reviewed using a documented process to ensure its quality.
We only use current, relevant, balanced and trustworthy evidence sources.
We consult with our community and relevant health professionals to make sure our information does what it's supposed to.
We regularly review our medical information, and our policies and procedures around information production.
We have a set process for managing any complaints or feedback.
CLAPA's current Information Manager is Anna Martindale. If you'd like to know more about how we produce and review our information, please contact her at [email protected] or 020 7833 4883.
Disclaimer: CLAPA shall hold responsibility for the accuracy of the information they publish and neither the scheme operator nor the scheme owner shall have any responsibility whatsoever for costs losses or direct or indirect damages or costs arising from inaccuracy of information or omissions in information published on the website on behalf of CLAPA.
CLAPA Experts Panel
CLAPA Experts are health professionals, parents and patients connected to cleft lip and palate who help us make sure our information is reliable, sensitive and comprehensive.
As part of our Experts Panel, you will be asked over email to read and comment on drafts of information products (e.g. new leaflets) as well as other materials as necessary. We'll tell you what kind of feedback we're looking for, but we'll also take on board any other general comments you make. What matters most is that you'll be able to use your knowledge and experience to improve things for others using our services in the future.
You will not be required to comment on any particular materials, and can ask to be removed from the panel at any time.
Anyone who fits the criteria can ask to join the Panel by emailing the Information Manager at [email protected] to express their interest.
Before you do, please click below to read more about this role.