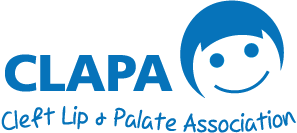 At the Cleft Lip and Palate Association, we want you to have the best possible experience every time you contact us or use one of our services.
As a small charity with big ambitions, CLAPA knows the best way to improve our work is through open and honest conversations with our community. We welcome complaints and comments as a chance to do just this, and hope you'll get in touch if you have a bad experience so we can do what we can to stop it from happening again.
When we make mistakes, we will acknowledge this, we will sincerely apologise, and we will tell you how we intend to make sure this doesn't happen again in the future.
Thank you for helping us provide a better service to everyone in the UK affected by cleft lip and palate.
This document covers how to make a complaint or raise an issue about any of CLAPA's services, staff members or Volunteers. This policy also outlines the likely steps we will take for different kinds of complaints.
Retail, Refunds and Returns Policy – PDF
This document sets out our policies around the CLAPA Shop, including how we handle refunds and returns, and how to make a complaint about your experiences with our shop.
Get in touch directly through our simple online form.
Contact Us